Iservice Translation

is your best choice of translators

Dedicated to going beyond your expectations
Portuguese

is our native tongue

Adapt your brand, translate your image
We are living Words

that can inspire the world

Communication on a global scale is one of the most effective ways in which a business can succeed
Our strength

is in the power of words

Taking action to create value for someone else
Court

appointed sworn translator

English and Portuguese
SELECTING US AS YOUR ENGLISH AND PORTUGUESE TRANSLATION PARTNER
In order to be successful in the market, detailed knowledge of local conditions is needed. At least on the linguistic level, you have found the ideal partner in us because we will ensure that your text is smoothly customized to the culture-specific characteristics so that you are guaranteed to strike the right note across the borders.
Awesome Standards
Urgency is no stranger to us! In fact, it has become our default mode of operation.
In an economy where survival of the fittest is ever increasingly linked to the ability to respond and act fast,
you can depend on us to deploy our resources efficiently so that you never miss a deadline.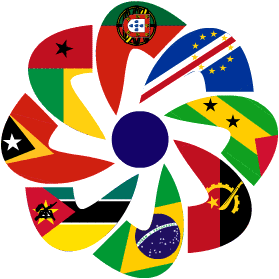 Accuracy/Quality
In translation, a single mistranslated word can skew the meaning and intention of a document. When you want the most accurate translation possible, you need to contract Iservice translation for service.
Consistency
Iservice Translation creates glossaries for each client that ensures document specific phrases are always translated the same way.
Industry Expertise
We have rendered document translation services to Government, Corporate Companies and Private Businesses , in subject matters such as business manuals, plans, presentations, proposals, insurance, advertising, legal, software, literature and education amongst others.
Efficient Turnaround
Experience is a key factor in producing quick and expert-crafted translations.
ISERVICE TRANSLATION

IS A LEGAL-CERTIFIED TRANSLATION OFFICE OF OFFICIAL DOCUMENTS FOR

ANGOLAN CONSULATEBRAZILPORTUGALSOUTH AFRICAMOZAMBIQUE and all other Portuguese countries.
In your application for Visas, you must provide certain documentation translated by a sworn translator.
The Visa Section provides information and support for travelers who would like to visit, work or do business in the Republic of
Angola, Brazil, Mozambique and Portugal.
All South African or Portuguese documents must be translated. The consular section will only
authenticate a document(s) that is translated by a court appointed Sworn Translator.
Our Services
Our unique technology-based quality assurance system is designed to be implemented at critical points before,
during, and after the translation process and, combined with conventional quality assurance methods,
is proven to be more effective than conventional methods alone.

Document Translations
We charge a flat rate pricing (price per word) on all levels of complexity of each document. For example, a general business letter (with non-technical terms), technical patent, medical text, complex legal contract, pharmaceuticals related document or software manual all at the standard rates.
Certified Translation
A sworn translation bears the signature and valid stamp of an authorized legal translator. This certification guarantees that it is an official translation, requiring our certified translation service.
Website Translation
We provide professional website translation services for companies and organisations wanting to reach foreign markets and communicate with their new, potential customers. In a fast paced digital world, website translation must be considered as a part of a long-term strategy and business development.
Technical Translation
We are known for our precision and accuracy in our work, giving every technical document the detailed attention it requires. It is simply essential that you or your business have someone on board who has in-depth industry knowledge, alongside a familiarity of specialised technical jargon.
Authentication/Notarization
All South African documents must be translated into Portuguese. The consular section will only authenticate a document(s) that is translated to Portuguese by a court appointed Sworn Translator.
Proofreading
Editing and proofreading are related services and can be priced separately in specific cases. In particular, if you had a translation performed by another company or person, we can provide you with an editing and proofreading rate that is lower than the one for full rate translation. Normally, the cost to edit and proofread is 50% less than fully translating the text.
INDUSTRIES
We help individuals,
businesses, and organizations to communicate with the
Portuguese and English speaking world.
About Us
Iservice Service Translations is one of the fastest growing document translation service providers in South Africa - Cape Town.
We support English and Portuguese combinations and serve clients across the globe, helping them to break language barriers and bridge cultural differences. We play a prominent role in boosting the travel and tourism industry revenues.
Helping industrialization through technical translation across geographies and industries and understanding cultures and attitudes of other countries over the years. Our specialization, focus, quality management processes, and customer-centred attitude has earned the trust of many individuals and companies in the local market and aboard.


Our Vision
Our vision is to break the language barrier between cultures utilising the best talents, processes and technology available to enable our clients to communicate effectively in a global market .

Technology
Our workflow technology ensures your translation project is completed in the most efficient form. This guarantees that we will deliver accurate, high quality translations.
Tips
Whether you are completely new to the translation world or an old hat who deals regularly with translators and translation agencies of all sizes, you might be curious about some ways to help you build a stronger relationship with your translator and make the process more efficient. We have compiled a list of the top 9 ways clients can help make the translation process just a little bit easier.
SUBMITTING
---
Only send the final and original version of a document to your translator once any changes, edits or revisions have been made. Chances made to a document after it has been submitted to the translator and work has begun will likely incur extra fees and may affect the deadline. The quality of the original document (source document) in terms of content and language usage, used to translate from, is the quality of the final translation (target document).It is important to distinguish the difference between these two processes as there are some cases where clients request translation but their papers actually need editing /translating, and they think that these processes are all the same.
SOURCE and TARGET
---
Determine the source and target languages of your document. Naturally, we need to know what language the document was originally written in and what language the document needs to be translated into. If a document needs to be translated into Portuguese, one should specify European Portuguese or Brazilian Portuguese as the vocabulary and dialects vary based on the target audience.If you don't know the source language of your document, ask! We are more than willing to help you figure it out. If we know the correct language combination from the start, we can quickly narrow our search to find the native-language translator best suited for the job.
CERTIFIED or NON CERTIFIED
---
Difference between Certified and Non - Certified Translation. The definition of certified translation varies from one country to another. A sworn translator has sworn an oath in the High Court of South Africa to "translate faithfully and correctly, to the best of their knowledge and ability". To ensure that a translation is recognised as a sworn translation, sworn translators stamp and sign every page of their translations and add a statement certifying that it "is a true translation of the original". A sworn translation of a document is the legal equivalent of the original document for evidentiary purposes in a court of law. A sworn translator will ask to see the original documents or certified copies of the original documents.
FILE FORMAT
---
Determine the file format of your document. Although most translation companies are equipped to handle a variety of file formats, such as Microsoft Office, CorelDraw, Photoshop, Adobe Acrobat, Web pages, certain file formats need to be prepared before the 'translatable' material can be extracted. Knowing the file format can help us determine whether we will need to allow for extra time to prepare the file(s).
TARGET MARKET
---
Establish the intended audience of your document. Knowing who the document is intended for, whether it is directed at your customers or clients, other businesses, contractors, or institutions, to name a few, will help the translator choose the right tone, style and level of language to suit your audience.
CONTENTS
---
At least have a general idea of the technical nature of your document. Of course, if you cannot read or understand the language your document was written in, you will probably have a hard time figuring out what it is about. However, you can probably figure out whether the subject matter is general, somewhat specialized or highly technical with loads of expert terminology.
SUPPLEMENTARY SERVICES
---
Determine whether you will need any supplementary services. You should let the translator know if you will need any additional services, including research, copywriting, search engine optimization, desktop publishing, back translation, etc., as early as possible in the process. This helps us accurately project the amount of time needed for your project from start to finish.
PLAN AHEAD
---
An urgent or "rush" translation runs the risk of potential errors and it won't necessarily be an accurate representation of the best work that a particular translator can deliver. Most translators generally translate between 1,500 and 2,500 words per day, and this daily average can vary based on a document's technical complexity, subject, file format, etc. (And "rushing" a translator won't likely win you any praise from a translator who has to work all day and night to get a time-sensitive translation done on time.).
TERMS AND PAYMENT
---
Carefully read through the translator's terms, conditions and payment policies. If you read through the legal stuff before the project starts, you can ask questions or make amendments before the work begins. This can help both parties avoid a nasty surprise after the work has been completed and invoiced. You can keep your translator happy and enjoy a long-term, mutually-profitable relationship by paying your translator for their services promptly. (No one likes to chase money and translators are no exception!).
Our Process
All translation projects undergo a multi-layered process of checks and reviews
in order to ensure the highest degree of quality
Over the years, we've developed a 6-Step Quality Assurance process
that enables us to deliver spot-on translations and the highest quality output.
Meet The Team
The quality of your English and Portuguese translations is a direct reflection on you and your business. We are known for our precision and accuracy in our work, giving every translation the attention to detail that it requires.
Our Sworn English and Portuguese Translator
and Commissioner of Oaths at the Supreme Court of South Africa Reg.No.:25610/11
Zarina Homem de FigueiredoCo-Founder/ Sworn Translator
A Professional Court appointed sworn native speaking translator in the Portuguese and English languages. Her effective communication skills, specialization, focus, quality management processes, and customer-centred attitude has earned her the trust of many individuals and companies in the local market and aboard.
SKILLS
WRITING SKILLS IN ENGLISH AND PORTUGUESE LANGUAGE
CULTURAL INTELLIGENCE
SPECIALIST KNOWLEDGE
COMPUTER SKILLS
TIME MANAGEMENT
Translation Service FAQs
Price
The primary factor in determining pricing is based on a computer word count system of the original document. A source language refers to the document's original language and the target language refers to the language into which the document will be translated. We do not charge per page or per hour for translations.
As a general rule at Iservice Translation, a standard rate of R0.95 cents per computer word count of the original document (Source Language), is charged. When translating to a language (Portuguese) from English, the target word count will normally be about 20% higher than the source word count. Since we charge for the source words, you will have an accurate cost estimate at the beginning of each project, as opposed to if you were charged for target words.
All quotes are free with no obligation.
Documents
In general, it is fine to email the files over. If they are large files you could send them using WeTransfer, FTP/SFTP, or through a link to the file in Google Drive, Dropbox or any other cloud storage system.
We work with all major file formats. We use the latest software which allows us to convert all file formats in order to provide the most accurate word count. We frequently use text file formats such as MS Office formats (Word, Excel, and PowerPoint etc.) PDF, JPEG.
Iservice Translation and its professional team specializing in language translations can render any piece of documentation totalling 4,000 words or less into target language within 24 hours of receipt. If your work requires desktop publishing, that work will take extra time. We will do our best to accommodate your schedule with a rush delivery.

Certified Documents
There are a number of reasons why you should join us:
Iservice Translation offers fast and efficient certified translation services to suit your needs, we issue certificates of authenticity for all of our certified translations. Translations certified by us is accepted by the Angolan, Brazilian, Mozambican and Portuguese Consulates and our Local Departments in South Africa.
There are various reasons you may need to get a translation certified. This is often necessary when legal documents like birth or marriage certificates are translated or documents are intended for official use, like contracts.
A Certified translation is a document translated and signed by a certified translator. A professional certified translator is appointed by the high courts of South Africa in a specific language or languages and as such translations will also bear the translation company's corporate seal, a certification statement stamp, and a unique ID hologram on each translated page.
Pricing Table
The pricing for translation projects can be done on a flat fee basis, such as price per page or hourly rate. However, this is not an industry standard nor is it recommended for many reasons. First, as every document is different, the number of words per page can vary significantly. Also, many countries use different sizes of paper.As for hourly rates, each translator has his or her own pace. More experienced translators tend to translate faster, while less experienced translators take longer. For the sake of transparency and budgeting, a price per word methodology is a much more reliable and predictable way to ensure fair and accurate pricing.The rates charged for document translations are agreed on at the beginning of a specified project.
Depending on the client's needs, the same flat rates can apply across many different projects.
Should the scope of a project change, we will work with you to agree on new pricing rates
that are more appropriate for the new project or scope.
When you request a free, no-obligation quote, we will provide you with a detailed pricing quote.
*(All prices are subject to adjustment for the change in the exchange rate and/or change
without notice where additional costs are incurred beyond the company's reasonable control)
STANDARD Translation
Min 300 words
English or Portuguese

R0.95

per Word

SWORN/CERTIFIED Translation
Standard Rate applies with a min of 300 words PLUS R275.00 for the Sworn Translator's stamp per document.

R0.95 + R275
(Seal and Stamp)

ONE PAGE Certified Translation
Birth Certificate
Marriage Certificate
Death Certificate
Police Clearances Certificate
Angola; Brazil; Mozambique and Portugal

R240.00

per PAGE

OTHER Services
Authentication @ Angolan Consulate
Authentication @ Mozambique Consulate
Authentication @ Portuguese Consulate
DIRCO - Authentication of the Registrar's Signature
Proofreading
Interpretation Services

P.O.A
Get in Touch
For an official quotation, we would need the original document/s scanned and emailed in any format
that needs to be translated in order to do a computer word count for an official quotation.


Unit 9, Nottinghill Complex,
Nottingham Close,
Parklands, 7441
CAPE TOWN
SOUTH AFRICA
info@iservicetranslation.co.za
Leave a message
Most emails receive a response within 30 minutes